The Logo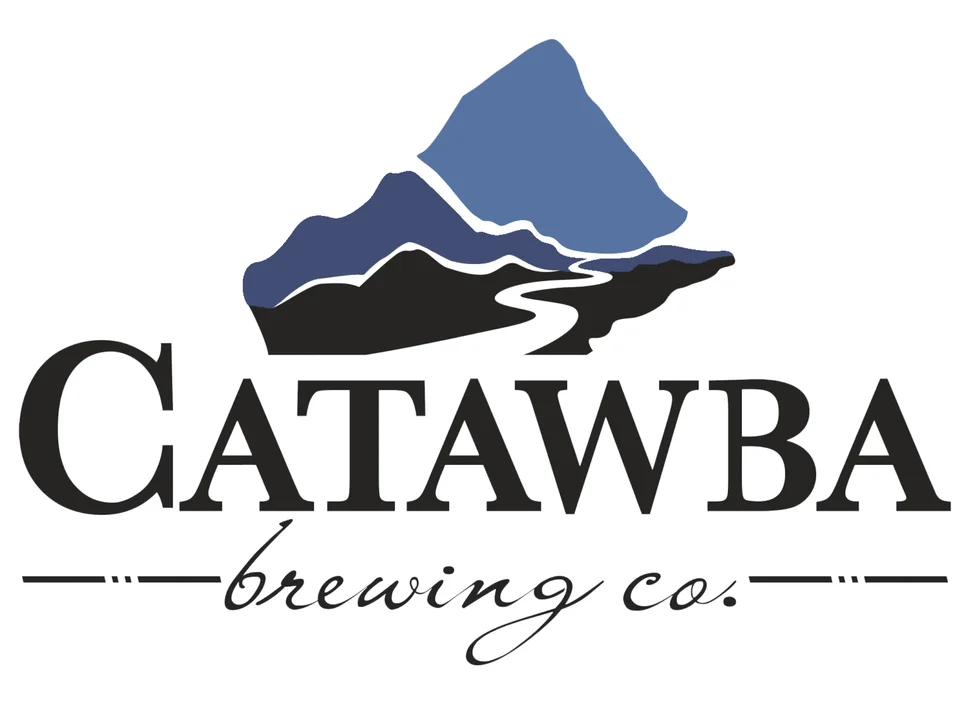 Proud of Our Carolina Heritage
The roots for Catawba Brewing Company are strongly held in the mountains of western North Carolina, more specifically, the Catawba River for which we are named. It was important to us that our logo and branding reflect that heritage, while also demonstrating our continued expansion beyond the region.
Turning Heads to the Carolinas
Mountains are nice. So are rivers and the Parkway. But we asked our graphic designers to go beyond that. We wanted something that would 'turn heads.' They took that literally.
To really get the full distinctive of our brand, you need to turn your head (or turn the can) to look at it upside down. When you do, you will see the two shades of blue create a boundary, and the inversion of the mountains creates the shapes of the two states, North and South Carolina. The very first curve of the river indicates Asheville, the center for craft beer on the East Coast and the sale of the first keg of Catawba's beer in 1999.
Our roots run deep in the western mountains and rivers of North Carolina, but we are on a mission to introduce our local craft beers to a wider audience. And, thanks to you, our Catawba Brewing fans, it's happening. Let's keep 'turning heads' our way.
Blue Ridge Mountains and Catawba River
The variations of blues used in the mountain background distinguishes these mountains as the Blue Ridge range versus the Rockies or others. The winding negative space is also meant to bring motion and added identity to the location. The flowing ribbon represents both the mountain rivers of our region and the curves of the Blue Ridge Parkway that is so well-known and well-traveled.
From the sale of our first 5-barrel batch in 1999 to the 8 states of distribution today, our mission has remained the same.
Produce approachable and innovative flagship beers of the highest quality.
Create unique, small-batch beers inspired by our communities, folklore, and lifestyle.
Service our distributor partner with availability of product and support.
Educate anyone interested in craft brewing and craft beer.
Grow a solid business that creates jobs, withstands the inevitable ups and downs of our industry, and actively gives-back to our communities.